The best coffee on the Charleston Peninsula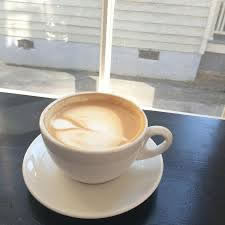 Second State Coffee, formerly known as Black Tap, is located in the historic Harleston Village only a few blocks from King Street. It's somewhat of a cult classic amongst Charlestonians, mainly because of the friendly staff and their expansive knowledge on coffee roasting. This original location is at 70.5 Beaufain Street, but a secondary location can be found in the suburb of Mount Pleasant, at 766 S. Shelmore Blvd. They specialize in roasting their own ethically sourced beans at an off-site location, which includes rich and chocolatey Guatemalan blends to light floral Columbian beans. Their pour-over coffee is by far the most popular item, but those with a sweet tooth should try the lavender latte or homemade sweet rolls.
If you're looking for a more social atmosphere, Kudu Coffee and Craft Beer is the place to be. Centrally located a block from Marion Square, Kudu always seems to be bustling with people of all ages. Depending on the time of year, live music can also be found in the courtyard on weekend nights. It's the perfect place to grab a coffee, or alcoholic drink, before heading out for the night. Some fan favorites include Because Kudu aims for an atmosphere based on human interactions, it is important to note the lack of outlets for all you workaholics!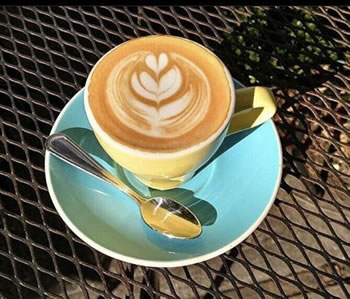 It's easy to miss the quirky, modern Upper King area, rich with renovated colonial houses and local businesses, this is where the locals spend their time. Harbinger Cafe is tucked away up here but is a spot not to miss! They boast an expansive menu made solely from locally sourced ingredients and even offer multiple plant-based and gluten-free options. After walking in, you're hit with fragrant spices from their specialty desserts and the aroma of warm coffee. Laden with repurposed wood furniture and hanging plants from the plant shop across the street, Harbinger provides a local vibe and homey atmosphere. They offer a traditional coffee menu with unique twists, like their turmeric chai latte or floral-based Jack Tonic espresso tonic. Their pastries and lunch items are equally as unique, such as the "honey bunch" cookie loaded with black mission figs and creamy tahini. The Harbinger is perfect for those looking for something a little different with the added Charleston charm.
Written by our Coffee Connoisseur, Natalie Sinclair