Our local perspective:
5 Reasons to visit Charleston, South Carolina
Today I want to share some of the reasons we love where we live! Having called Charleston, South Carolina home for nearly three decades, we've had the privilege of being spoiled by having the best of everything at our fingertips. From the beautiful historic architecture downtown, sandy beaches along the coast and an insane food and cocktail scene, this city has it all.
We would absolutely love to share the very best of Charleston with you, just reach out today and we'll start planning the perfect visit.
One of the most popular destinations to visit in the US (especially beautiful and bustling with weddings and festivals in the fall season), Charleston is a bucket list for luxury travelers we've met all over the world, with its timeless charm and excellent dining. If you're seeking a destination that seamlessly combines history, culinary delights and architectural splendor, look no further.
Here are five reasons why Charleston deserves a spot on your luxury travel bucket list:
1. Culinary Heaven for Discerning Palates
Charleston's culinary scene is an absolute delight for foodies (in fact it's spoiled us so much, it's hard to impress us anywhere in the world we travel now). With its proximity to the coast, the freshest seafood delicacies are available at over a dozen amazing places. The farm-to-table movement is alive and well here, with local farmers contributing their seasonal produce to ever-changing menus. You'll find one of the finest steakhouses we've ever been to in the world, experimental fusion like French Southern, Lowcountry standards and a huge variety of other options with charming settings and views. We also love the huge selection of unique bars with lots of character and settings ranging from sophisticated to kitsch, serving craft beers, beautiful wines and creative cocktails.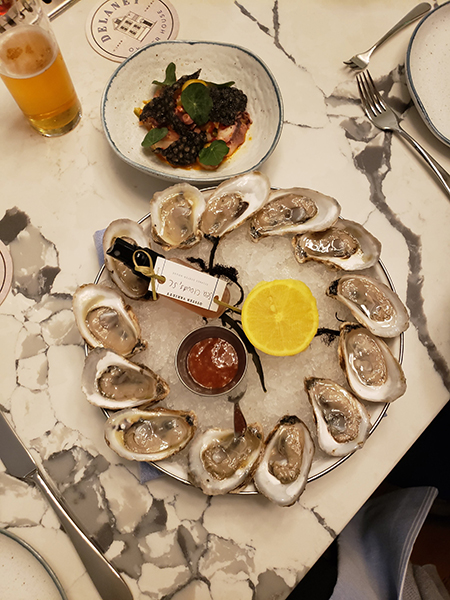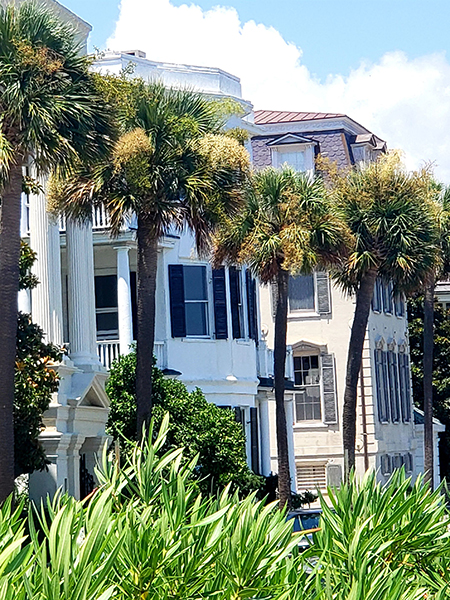 2. Architectural Splendor: Where History Comes Alive
Known as the "Grande Dame of Architecture" or "Holy City", the downtown streets are like stepping into a living history book, with a range of styles from Colonial to Gothic Revival. Charleston even has an architectural style named after it! Often likened to New Orleans and Savannah, the exquisite pre-civil war buildings tell the story of its rich past, and preservation efforts ensure that historic buildings coexist harmoniously with modern developments. The Charleston Preservation Society's rule of maintaining at least one wall during renovations also helps to preserve the city's unique architectural identity. You will love strolling through the streets with this backdrop.
3. Luxury Lodging Tailored to Your Desires
Charleston takes luxury lodging to another level, offering a range of accommodations that cater to your preferences, from historic inns to well-known chains, and beach rentals are only 20-30 minutes away. The many boutique hotels offer personalized experiences, usually owned and operated by independent owners who know the area well. Our top two are the Hotel Bennett (a personal favorite, located on King Street where there's great shopping) with its pink marble accents, southern charm and champagne bar, and the Dewberry, a mid-century modern gem with a popular and iconic rooftop bar. Whether you seek old-world elegance or contemporary comforts, Charleston's lodging options are sure to indulge and pamper you.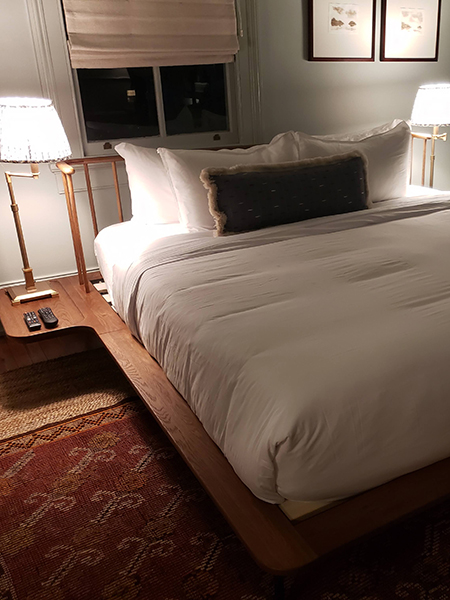 4. Exploration Beyond the Ordinary
Charleston is a city that beckons exploration, especially on foot and by bike. Strolling through its charming neighborhoods allows you to truly immerse yourself in its beauty, from picturesque gardens to hidden architectural gems. Most of the hotels now offer bicycles, making it even easier to navigate the city's charming streets. Our favorite way of getting around is by pedicab: not only are they everywhere, they're fast, convenient, easier than walking or driving around downtown, and they give you a chance to support local businesses. Popular with both tourists and locals, pedicabs are also a really fun way to hop to different locations quickly while enjoying the open air.
5. Cultural Enrichment with a Variety of Tours
If you want to see more of the city, learn about its history, experiment with food and drink or enjoy an adventure, Charleston offers a huge variety of excellent tours for everyone in your party. From night time ghost tours with tales of the city's haunted past to literary tours that explore the settings of beloved novels, culinary tours with classes, bourbon tours, and scavenger hunts, there's plenty to see and do. We also believe that anywhere you go, you must see it by boat, and Charleston is no different. To see the marshlands, ocean and rivers, you can try sunset cruises, dinner cruises, private boat charters, and ecotourism experiences like kayaking to connect with Charleston's natural beauty.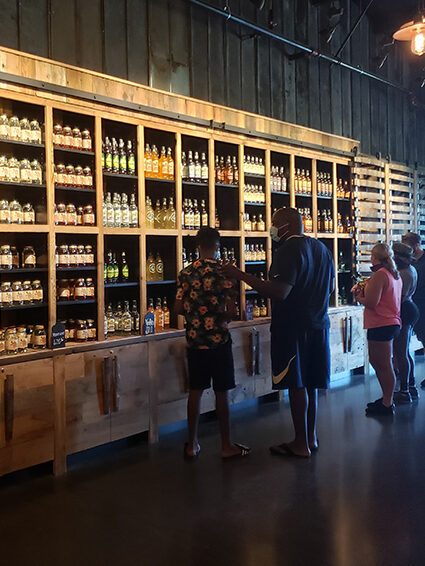 I could go on and on, but this should give you a good sense of why we love living here so much! This Lowcountry oasis offers an exquisite blend of history, natural beauty, architecture, and culinary excellence, and I hope you'll embrace its charm and visit soon.
Let's start dreaming together, and create the perfect Charleston adventure, tailored for you. All you have to do is reach out and tell us your vision so we can get started on making it happen.
Amy Westerman
President
The Curated Travel Collection
P.S. For more of our travel stories, tips and trends visit our blog.