Nassau's new port is now open!
Disembark to experience true Bahamian culture
I am so excited to share a new must-see spot for your next cruise through the Bahamas…
After watching the progress of renovations from beginning to end over the last few years, we can now share that the Nassau Cruise Port is open! We were just there last week, lucky to have absolutely perfect weather, and were so impressed with the upgrades and changes, I can't wait to share all of the highlights with you.
(Ready to start dreaming about your next cruise to the Bahamas? Contact us here.)
Many people stay on the ship when they come to Nassau, but I'm telling you, that's no longer the case – you definitely will want to disembark and experience this new, exciting place.
Here are some of the incredible changes to the Nassau Cruise Port at Prince George Wharf:
A major focus of the renovation was establishing the Authentically Bahamian Program, whose goal is to foster local talent and preserve the heritage of the Bahamas. This wonderful program supports local artisans and businesses while also creating an amazing and authentic experience. As you disembark from the ship, you're immediately drawn into the vibrant atmosphere of Bahamian culture.
Most of the products available for purchase are made in the Bahamian Islands, which is not something you find at most cruise ports. In fact, this is the only location where many of these local business owners operate.
The Port Plaza is filled with bright kiosks and shops with local vendors selling goods, like straw baskets, beautiful hand-crafted jewelry, beachwear and more; we bought dresses and really cool swim trunks.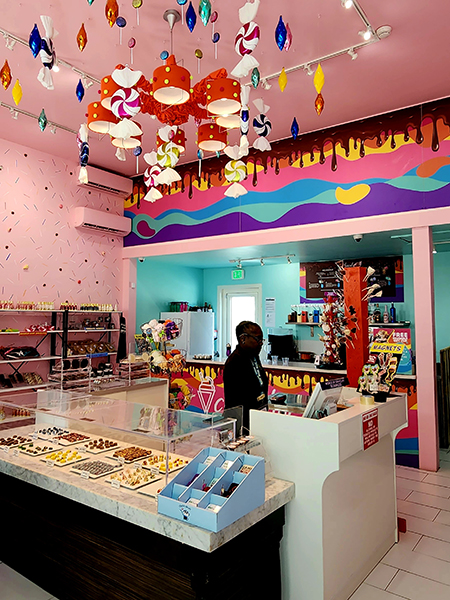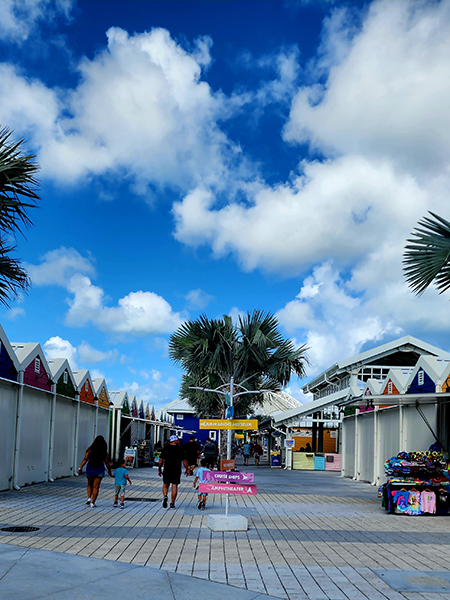 Further down, you will find 40 storefronts in the Port Marketplace selling Bahamian luxury products, along with almost a dozen bars and restaurants offering unique (and local!) cuisine, with even more opening soon. The best part? You won't need to venture far for excellent shopping and dining since all of this is right here within the port.
Here's our shortlist of places you don't want to miss:
Vida Cayo and Bahari for beautiful clothing
Graycliff for chocolates, candies and boozy dessert drinks
Bahama Hand Prints for bags, totes and clothing
My Ocean for beautiful jewelry and bath products
Haus of Assembly for bags and accessories
Isola for gelato
There's even a beautiful amphitheater, where you can see a wide range of performances, and the Junkanoo Museum, an immersive experience that shares the story of this vibrant national cultural festival. Junkanoo is a Bahamian festival and street parade happening in late December of each year, featuring festive music, colorful costumes and traditional dancing.
This is not your typical straw market! We go to all the cruise ports, and this one – hands down – is the best. We encourage you to get off the ship, learn about the Bahamian culture and support these local businesses, who are creating beautiful work.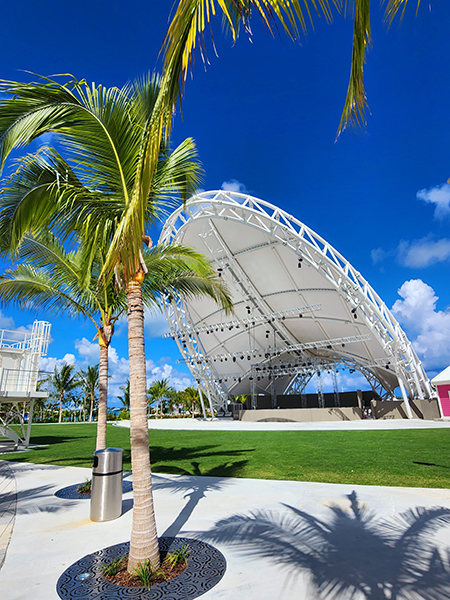 If you're ready to get started on your next dream vacation, whether it's a cruise, epic ski adventure, spa retreat or some downtime in paradise, just contact us and tell us your vision so we can get started on making it happen.
Relax, we'll take care of everything,
Amy Westerman
President
The Curated Travel Collection