Luxury for the Whole Family at Grand Velas Riviera Maya
Looking for a luxurious resort that caters to every member of your family, including the little ones?
We've got something truly special to tell you about from our recent visit to Mexico: Grand Velas Riviera Maya – an extravagant tropical resort that includes everything, including unique amenities for babies, kids and families.
Before you ask, yes! We can still get you and your family there before school starts. Reach out today and we'll start dreaming up the perfect vacation for all of you.
Overlooking Playa del Carmen on Mexico's Caribbean Coast, we absolutely love this luxury resort…which is saying a lot for me, because I'm not a fan of the typical buffet fare and refreshments at all-inclusive resorts. Grand Velas really stands out because it not only offers a range of excellent dining choices and entertainment for the whole family, it also has great wine lists, unique bars with top-shelf liquor and adults-only areas where parents can truly relax while the kids are busy with other things. So instead of "all-inclusive luxury" (which it is), I like to think of it as a luxury resort that includes everything. (One thing to know, the spa is not co-ed, so plan accordingly!)
Here are 6 reasons Grand Velas Riviera Maya is THE place to be for parents wanting a true luxury family vacation: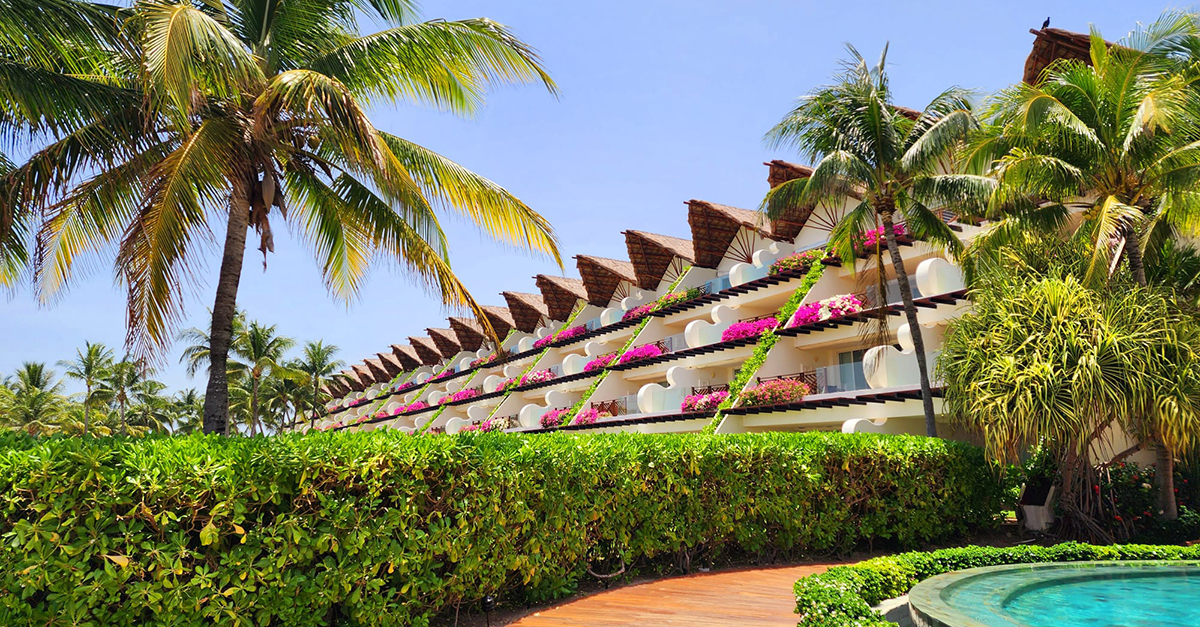 1. Baby-Friendly Bliss
Grand Velas Riviera Maya understands that traveling with babies requires extra care and comfort: from cribs and high chairs to baby bouncers and diaper genies, they've got every detail in mind. As soon as you step into your luxurious suite, you'll find everything perfectly arranged to ensure your little one's happiness. The resort's commitment to making your baby's stay seamless and comfortable lets you really focus on creating cherished family moments (and packing a lot lighter!).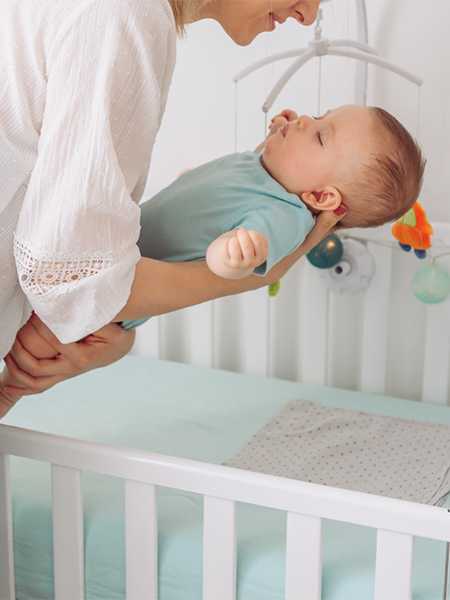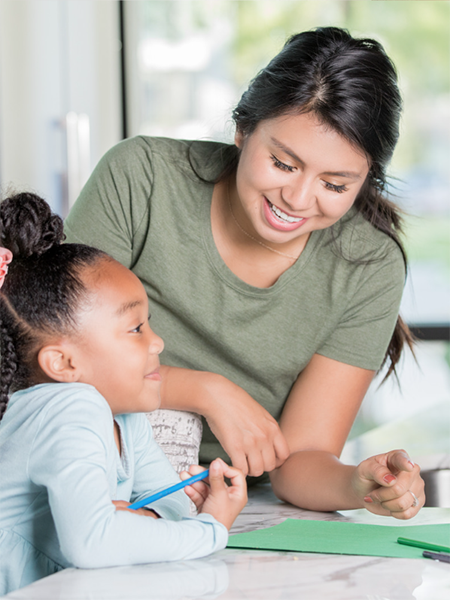 2. Nanny Services: Pampering and Peace of Mind
Parents, rejoice! The resort offers expert nanny services on site to cater to your children's needs while you take some well-deserved relaxation time. Trained caregivers, including Kids Club counselors and off-duty concierge ladies, will be at your service, ensuring your little ones are well looked after. Enjoy a romantic dinner, indulge in spa treatments, or simply relax by the pool, knowing your kids are in capable hands.
3. Fun & Engaging "Kids Club"
Grand Velas' Kids Club is a magical wonderland where little adventurers can embark on a journey of exploration and fun. Staffed by dedicated counselors, your children will be treated to a variety of age-appropriate activities and games (there's a "Teens Club" too). Whether they're engaging in creative arts and crafts, enjoying storytelling sessions, or participating in exciting indoor and outdoor games, the Kids Club promises an enchanting experience for your little ones. They can even go on excursions to explore the area on field trips with the counselors!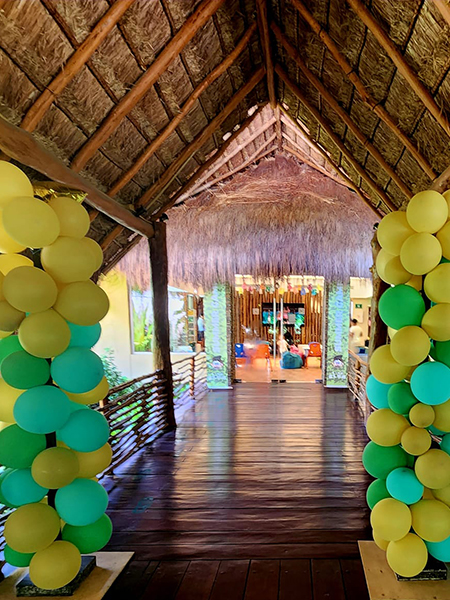 4. Thrilling "Summer Camp"
For families visiting during summer or very festive busy seasons, when they know there will be a lot of kids on property, Grand Velas offers an exciting camp in addition to the Kids Club. Right now it's called Summer Camp, though it changes and evolves throughout the year, depending on the season. Bursting with energy, the camp offers a range of thrilling activities that keep children entertained and engaged. From a petting zoo to bungee jumping to zip-lining, the Summer Camp lets your children unleash their adventurous spirit while creating unforgettable memories with newfound friends.
5. Thoughtful Family-Focused Activities
At Grand Velas Riviera Maya, family time is cherished and celebrated; you can find a range of meal options and activities that bring your entire family together. You can participate in heartwarming fire ceremonies at night, witness captivating shows that entertain guests of all ages, and book excursions both indoors, outdoors, on water or on land for the whole family. Kids of all ages will find something special that everyone can enjoy together.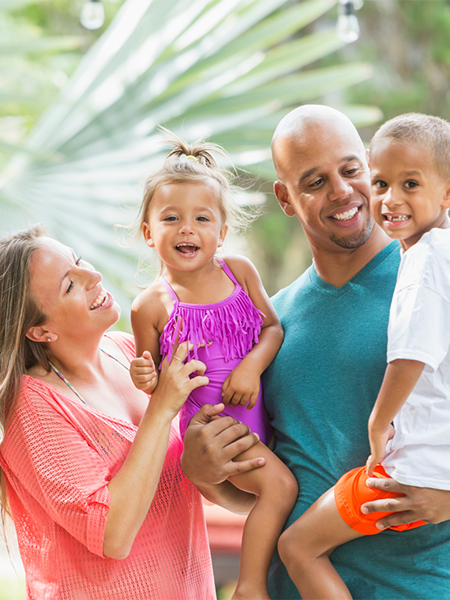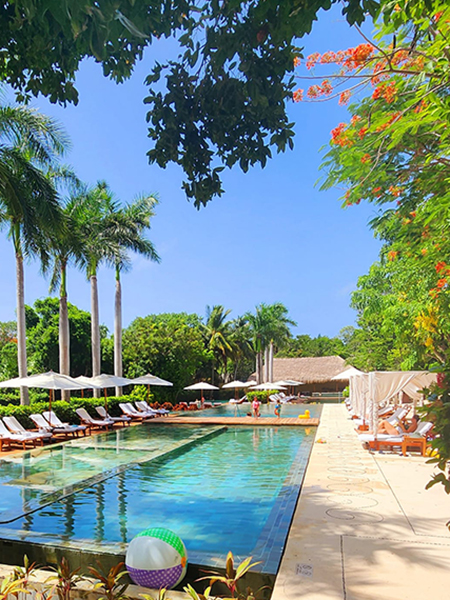 6. Safe and Welcoming Environment
Grand Velas Riviera Maya is renowned for being kid-friendly and family-oriented. The entire resort creates a safe and welcoming environment, where children can explore and play freely. We were pleasantly surprised by how well-behaved the children were, and really enjoyed the energy they brought to the experience. The attentive staff ensures that every little guest feels cherished, creating an atmosphere where families can unwind for a truly worry-free vacation.
The whole staff here truly goes above and beyond to provide an exceptional and memorable experience for families with babies, kids, and children of all ages. From top-notch amenities tailored for babies to thrilling adventures for little explorers and the highest quality offerings for adults, this luxury resort caters to each member of the family.
We would love to take every ounce of stress out of a family vacation and share this amazing place with you and your family. All you have to do is start a conversation with us, pack your bags and get the family on their way!
Relax, we'll take care of everything,
Amy Westerman
President
The Curated Travel Collection
P.S. For more of our travel stories, tips and trends, visit our blog.