Booking your own flight?
Here are some air travel tips!
One thing my team and I know from decades of experience planning incredible vacations for you (and ourselves!) is that every detail counts. From luxurious accommodations and incredible dining to tailor-made experiences, it's our goal to give you nothing less than perfection on your next journey.
Amidst the excitement of planning a vacation, there are so many things to think about! (If you want us to take care of every detail while you relax, contact us here.)
Above all, there's one thing that can make or break the entire journey: airline tickets. If you're planning to buy your own tickets for the next dream vacation we plan together, here are some key things to keep in mind: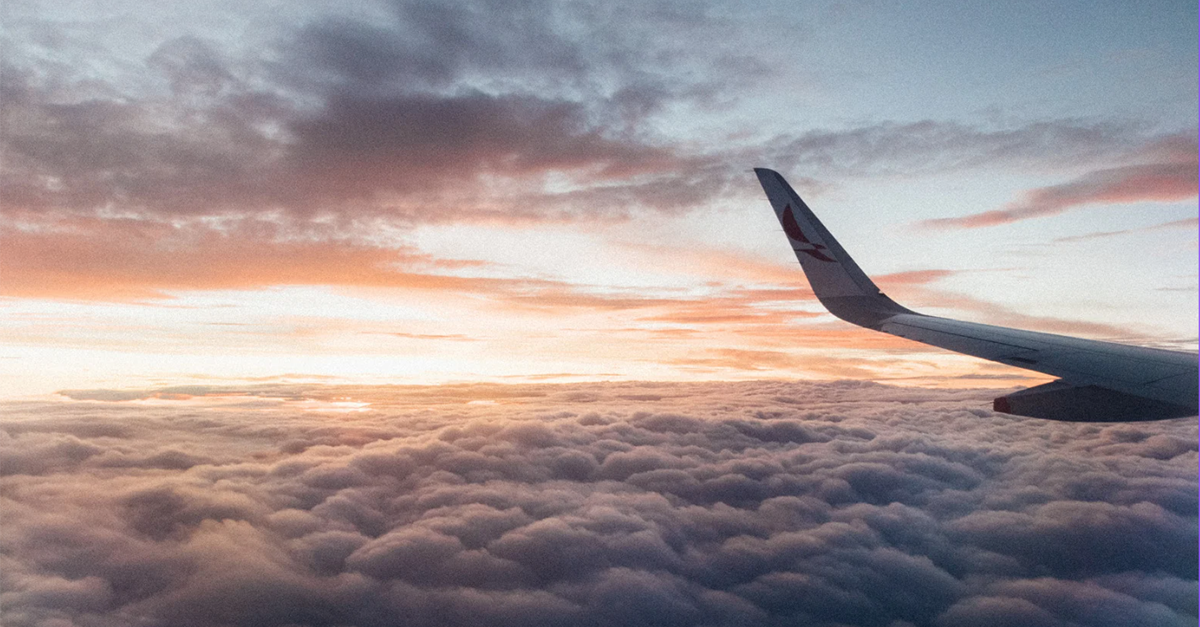 Give Yourself Time
When it comes to airline travel, time is of the essence! Most airlines offer minimal connection times, but they may not be sufficient for your trip…especially if you wish to travel more leisurely. Domestic flights usually begin boarding 30 minutes before departure, but will allow a 40 minute connection time, leaving you very little time to get to your next gate! For peace of mind, we recommend at least a 90-minute connection time for domestic flights and 120-180 minutes for international ones to account for customs clearance. You deserve a stress-free journey from start to finish.
Stay Informed and Insured
In the fast-paced world of travel, staying informed is crucial, so keep an eye on the weather as well as industry news, so you can anticipate any disruptions or changes. But keep in mind, even the best-laid plans can change! Also, make sure you're paying close attention to departure dates both before and after the intended date. Some flights have limited schedules, and missing one could jeopardize the entire vacation. We recommend travel insurance as a safety net, as well as a Plan B, such as a refundable ticket on another flight. These precautions can be a lifesaver in case of unforeseen circumstances.
Explore Different Class Options
Luxury doesn't have to come at a high price! Surprisingly, business class tickets can sometimes be priced similarly to main cabin fares, so don't overlook this opportunity for added comfort and luxury. Many airlines offer the flexibility to book a roundtrip with a mix of cabin classes, providing the best of both worlds. Upgrading to higher economy tickets or enrolling in loyalty programs can also help expedite boarding, which can make a world of difference, especially on crowded flights.
Weather the Storm
Planning summer travel? The south is notorious for pop-up storms in the summer months (May through September). These storms are typically quick, but can wreak havoc on flight schedules! Mornings are the best, with evening flights as a second option. Some of the major southern airports include, but are not limited to, Atlanta, Dallas, Houston, Charlotte, Orlando, Miami, Fort Lauderdale, and Orlando.
Consider Expedited Security
For seamless airport experiences, consider services like CLEAR. While TSA Pre-check is a recommended option, CLEAR often provides shorter lines, especially at major airports. Having these services can save valuable time and enhance the overall travel experience, so check each airport in your itinerary to see if they offer it.
Pack Smart
Airlines are getting stricter about carry-ons, so be mindful of airline policies regarding carry-on luggage. Some hard cases, when fully expanded, may need to be checked gate side. To avoid this inconvenience, choose your luggage wisely! We suggest that if you are in later boarding groups to go ahead and check your carry-on at the gate; your bag will arrive at your final destination baggage claim along with your other bags. If this is not ideal for you, you can typically upgrade to the higher economy tickets on most airlines or sign up for their loyalty membership and keep your carry-on with you on the flight.
Navigate Unique Policies
Every airline is a bit different, so be sure to check out their policies for seating, boarding, changes, upgrades, insurance and more. For example, if booking with Southwest, familiarize yourself with their unique open seating policy, their Family Boarding time and their Early Bird option so you know what to expect. Anything you can do to make the boarding process smoother and to understand your options if things change unexpectedly will be totally worth it in the long run.
I hope these tips are helpful for when you book your next flight! If you would prefer to have our travel expertise as your luxury travel agent and let us take care of these mundane details for you, just reach out here.
It's our mission to take care of all of the details, to do all the planning and research for you, so all you need to think about is creating unforgettable memories during your adventures around the world.
Let's start dreaming together and create the perfect vacation for you. All you have to do is contact us and tell us your vision so we can get started on making it happen.
Relax, we'll take care of everything,
Amy Westerman
President
The Curated Travel Collection